This Page is


UNDER CONTRUCTION


My Meteorite & Tektite Collection Home Page isn't finished yet!
But in the meanwhile, take a look below at the collection of sample meteorites and tektites that I've put together.
Do you have a collection?
If you're thinking about starting one, The assortment below that I've brought together would certainly make a fine start. There's a specimen from each of the three main catagories.
And just in case current theories get revised, I've thrown in a Moldavite, as well! ; -)




STONY - IRON - STONY/IRON - TEKTITE


ENTIRE SET - US$ 48.00 --- (Educators and M-Listees - contact me for reduced price!)
Convienent carrying size - fits nicely in my briefcase! It'll make a DEEP IMPACT with your friends!
Times short - get a piece of an ASTEROID before a piece of an ASTEROID gets you!

TEKTITES
GUANG DONG
CHINA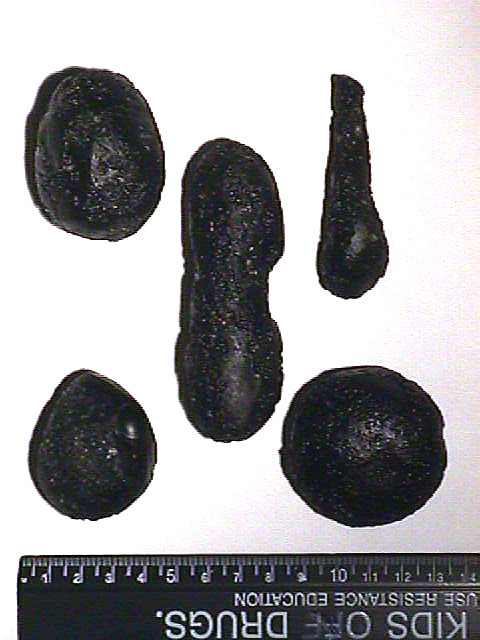 ROUND - TEARDROP 1 - DISC - TEARDROP 2 - DUMB BELL


FOR ENTIRE SET ONLY - TOTAL 357 grams - US$ 48.00 ---
(Yes! If you've done the "math", you didn't make a mistake. That's the correct price per gram.)

LIMITED SUPPLY - You know this is a great price. The question is, how long will the supply last.

To ORDER, please contact by...

EMAIL: bolidechaser@tripod.net

Otherwise, contact: TRIPOD


HOME
980629